Thursday August 06, '20 at 05:30 PM
Teacher: Westley Adam Eckhardt. Profesor Emeritus
Westley Eckhardt. Profesor Emeritus (Swami Shanmugananda) a Psychologist and Cofounder of A.I.P.Y.S. He led ashrams in Canada and the Bahamas for 17 years. Profound connoisseur of the Hindu tradition with more than three decades of experience in his teaching. Specialised in Oriental Philosophy, Yogic Tradition, Meditation, Mindfulness and 'Mindset'. I added to my baggage three master's degrees in the United Kingdom: a Master's degree in psychology, a Master's degree in business administration and a Master's degree in philosophy.f
Who is this program for?
This program is for those who want to learn to reduce their stress and improve their general health and wellbeing.
Objectives of the Program
Our experience, gathered over two decades of teaching Mindfulness stress reduction, indicates that the majority of those who complete the program report:
Lasting reduction in physical and psychological symptoms.
A greater ability to relax.
Lower pain levels and an improved ability to deal with pain that may not go away
Increased energy and enthusiasm for life.
Improved self-esteem.
And a mechanism to better cope with both short and long-term stressful situations.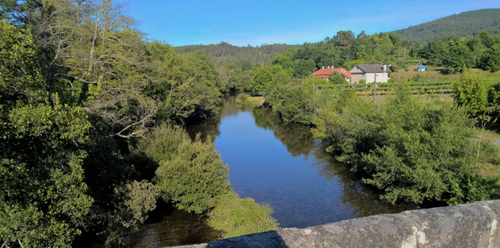 Conscious Living
The course is highly participatory and practical. It includes:
Instruction in Mindfulness Meditation
Breathing Techniques
Stretching Exercises and gentle Yoga
Relaxation Techniques
Group discussion to develop mindfulness in daily life
The course is life-affirming while being challenging. The instructors are experienced and practiced at creating a supportive, and deeply rewarding learning environment.
Health Benefits
The relaxation and reduction of stress that are claimed to result from meditation may have prophylactic and therapeutic health benefits. Many research papers claim to show this.
The Mindfulness Base Stress Reduction (MBSR) program has helped people complaining of a variety of conditions and concerns:
Stress including school, work, family, illness, aging, grief, financial, feeling "out of control" and uncertainty about the future.
Medical conditions including high blood pressure, chronic illness or pain, fibromyalgia, skin disorders, asthma, and many other conditions.
Psychological distress including fatigue, anxiety, panic, sleep disturbances and depression.
Prevention and Wellness including wellness and health improvement, focused on learning and prevention and "how" to take good care of yourself and feel a greater sense of balance.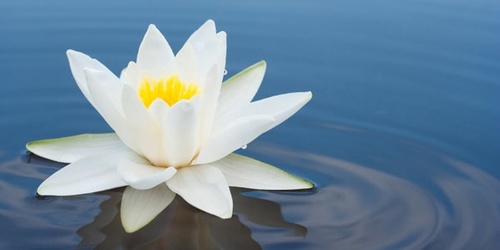 Some of the principles of Mindfulness:
While MBSR is very personal in practice, it has the same set of principles.
Making mindfulness a challenge, not an obligation and turns the observing your life mindfully into an adventure and an acto of gentle discovery;
The importance of individual motivation, effort, and regular practice of the meditation forms;
The fundamental lifestyle change is undertaking a formal mindfulness practice, because it requires a time commitment of 30 - 45 minutes a day, six days a week.
The Program: 'Regaining Balance in Yourself'
Come back to the body, reduce stress and live better through mindfulness practice.
There will be 25 hours of mindfulness workshops, meditation and practice during the program. These will include activities such as gentle Hatha yoga, stretches, breathing techniques, mindful walking and mindful listening, eating and looking.
Here are some of the benefits offered by Mindfulness:
Mindfulness-focusing and awareness

Mindfulness incorporates both focusing and awareness.

Focusing attention is a preferred place to start training your mind.

In order to make behavioural changes, however, you'll want to shift from focusing to monitoring your thoughts and feelings. Whenever you like you may go back to just focusing.

Schedule

07:00 Good morning
07:30 Practice
09:30 Breakfast
12:00 Practice
14:00 Lunch
17:30 Practice
20:00 Meditation
21:00 Dinner
22:30 Good night

Trainers

The course will be directed by the following senior trainers.

General Information

Location

The Hotel** Residency Cemar is situated at the entrance to the town of Mondariz Balneario It is 30 minutes from Vigo.

Call Mabel at 91 575 1913 for details on how to reach Mondariz Balneario.

Choice of Accommodation

In the Hotel** Cemar

Standard rooms, single or double featuring basic amenities for a pleasant stay.

Single Room

Single rooms are limited. Book early to ensure availability.

Double Room

These rooms come with two single beds and an ensuite bathroom. Its perfect for sharing with a friend.

Prices

6 days 5 nights.


The final price includes the deposit.


Payment in full in a single room after June 15 2020
Non-refundable deposit: 200 €
Total due: 949 €


Payment in full in a double room after June 15 2020
Non-refundable deposit: 150 €
Total due: 808 €





Total payment includes workshop, accommodation and meals.

Note: American Plan includes 3 meals & room.

Program Reservations

If you wish to reserve a place please send the full payment early. Private rooms are limited.

Cancellation Policy

If you cancel 21 days or more before your program begins you will receive the full amount minus a 50,00€ processing fee.
If you cancel less than 21 days prior to the event you will receive 40% of your payment.
No refunds will be issued for cancellations made less than 7 days prior to the starting date of the event.

To take advantage of the favorable prices, full payment must be received before the cut off date.

Amounts can be paid by cash or bank transfer to:

Account number: ES 00 0000 0000 00 00 00000000

Note: On the bank transfer you must indicate your name and the course that you are taking.

To Register Now for the Course

You can download a registration form pdf. After printing it out you can fill it in and then mail or e-mail it in with your deposit to reserve your place on the course.

Note

We reserve the right to make changes to any of the above without further notice.