Therapy Online
I will be giving sessions online. I will be available by Skype or Webex for therapy. The first session will be pro bono, thereafter, the sessions will be half price. To reserve an online appointment please send your request by email to wes@yogacenter.es or call +34 91 181 2423.
'Person Therapy'
I help persons of all ages live happier, healthier and more productive lives, through psychotherapy. Personal therapy can help you to feel calmer and more confident in your ability to confront your challenges: a relationship that isn't working; difficulty in making decisions; being overwhelmed with sadness or worry; or self destructive behaviours.
Working Together
Psychotherapy is a collaborative treatment based on the relationship between you and I, the psychologist. Grounded in dialogue, it provides a supportive environment that allows you to talk openly with someone who's objective, neutral and nonjudgmental. You and I will work together to identify and change the thought and behaviour patterns that are keeping you from feeling your best. When we work together, you will feel supported and challenged to make changes that can lead to greater contentment. You will discover a clearer sense of how to accomplish your goals.
By the time you're done, you will not only have solved the problem that brought you in, but you will have learned new skills so you can better cope with whatever challenges arise in the future.
A Good Fit
A good match with me, your counsellor/coach/ therapist is essential to successful outcomes.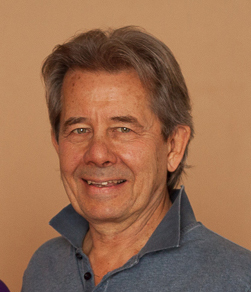 Westley Eckhardt, MSc Psych., MBA, MA Phil.
Finding help can be filled with both hope and fear. You hope to find someone who understands you and who can help you. You may fear feeling judged and perhaps not finding relief. In my Yoga Center Coaching and Therapy practice I provide a safe and respectful environment where you can share your struggles and your strengths. You will find me to be warm, supportive, and direct. I work with individuals, couples, and groups. We offer counselling, psychotherapy, coaching and executive coaching.
When should you consider psychotherapy?
Because of the some of the misconceptions about psychotherapy, you may be avoiding giving it a try. Even if you are better informed about the realities, you may feel nervous about trying it yourself.
Overcoming that reluctance is worth it. Because when your quality of life isn't what you want it to be, psychotherapy can help.
Some signs that therapy may be of benefit to you include:
You are experiencing an overwhelming, drawn out sense of helplessness and sadness.
Your problems aren't getting better in spite of your efforts and help from friends and family.
You are finding it difficult to concentrate on everyday activities or on work assignments.
You are worrying too much, fear the worst or are constantly anxious.
Your actions are harming you or others because of drinking too much alcohol, using drugs or being aggressive.
My therapeutic approach
Clients often ask me how I work. This question can be somewhat of a challenge to answer, due to the fact that my therapeutic approach with you varies, depending on your issues and needs. I draw from different theoretical positions and techniques as appropriate.
The psychotherapy treatment models I draw from include:
Solution-Focused Therapy, to help clients create a vision of what they can become, then incrementally attain their goals.
Motivational Interviewing, to help clients move from a place of "thinking about change" or "feeling defeated", to actually making the changes they intend to.
I also use principles from Mindfulness Meditation and mindful awareness to improve mental health and relationships.
In my Wellness Counselling I provide evidence-based health & wellness information.
Collaborating for Change
You have a miraculous ability for insight, to grow and to change. There are many reasons why you may find yourself having difficulties. Most people have tried almost everything before entering into therapy. Therapy is a sensitive exploration for what eludes you.
You will find support in our sessions that your outside life is not presently providing. Our joint effort can be specifically directed to improve your ability to:
Develop happier and more sustainable relationships
Transform depression and low self-esteem
Decrease stress and anxiety e.g. anxiety attacks and panic attacks
Increase self-awareness and understanding
Effectively handle anger and conflicts
Accept life transitions and changes with increased confidence
Recognise and control self-destructive behaviours
Accept and appreciate your strengths and your body
Overcome sexual conflicts
Cope with traumatic memories and fears
Shouldn't I be able to help myself?
Some confuse therapy with dependency and weakness. Just the contrary! Therapy is a journey of change. The goal is to help you gain independence and overcome the obstacles to change and growth.
I see my work with you as collaboration, a partnership in working towards opening to life and its choices. There is hope! Therapy can work for you!
To schedule an appointment
Call 91 181 2423
Fee
100€ / 60-minute session
145€ / 60-minute session on SATURDAY (limited offerings)
145€ / 90-minute session
To schedule an appointment with Westley Eckhardt at Yoga Center call office at 91 181 2423.
Westley Eckhardt, MSc Psych., MBA. MA Phil.
info@yogacenter.es 91 181 2423.
Note
We reserve the right to make changes to any of the above without further notice.