Scientists communicate with man in coma
Seeing into our Minds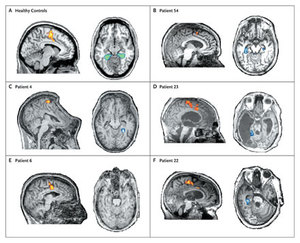 Scientists can now see into the mind and 'thoughts' of a brain-damaged man. By using new brain scanning technology they were able to determine that a patient in a vegetative state could understand and respond to their requests.
Brain Activity in Disorders of Consciousness

The study which, appeared in the New England Journal of Medicine, demonstrates that with the help of brain scans it can be determined if someone, thought to be unaware of the external world, is aware or not. The study showed that some of those apparently in a coma, are actually awake, but without self-awareness, due to their brain damage. The above study reported that,
"One patient was able to use our technique to answer yes or no to questions during functional MRI; however, it remained impossible to establish any form of communication at the bedside."
Published at www.nejm.org February 3, 2010 (10.1056/NEJMoa0905370)
---
Comments
0 comments for this post
Leave a Comment