Welcome!
Hello Everyone!
Welcome to the first entry of my new blog.
First, I would like to introduce myself and give you an insight of my life, thus far, involving yoga.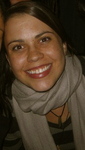 My name is Erin Lane, I'm 26 years old, and I grew up in the United States in a town called San Angelo (Texas). I moved to Madrid on January 1, 2011 and have nothing but great things to say about the city, the country, the people, etc. I have enjoyed exploring everything about my new home and am elated to have found such a terrific yoga community.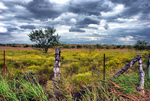 Growing up in San Angelo, for me, consisted mostly of getting through school and developing a discipline with dance, specifically ballet.I began practicing yoga in my living room following DVDs (Rodney Yee AM/PM yoga) as a way to gain flexibility for dance. After a few weeks of 30 minute yoga every morning, I realized there was much more to offer than stretched hamstrings and longer quadricep muscles. I saw that yoga was a discipline itself, much like ballet, and the more you practiced, the more "in tune" you could become with your body.
I continued practicing when I moved to Austin, Texas where I attended the University of Texas seeking a B.F.A. in Dance. There, i was able to take yoga outside of the living room and inside an enormous university gym. All the same, I found the energy to be different, solid, and in the moment as opposed to my still quite beneficial AM/PM home yoga routine. The energy of others that surrounded me during class was inspiring--- athletes, professors, and students alike formed a community that I felt the need to be a part of.
Continuing to follow a career in dance in various parts of the US and Mexico, I always found a way to integrate my yoga practice no matter where I was at the time. This eventually led me to yoga studios of all different styles and in turn, to my 200 hour RYS Yoga Certification. Yes, another perspective gained and still so much to learn.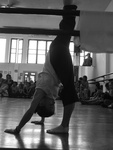 My love for being a guide and sharing my knowledge of yoga has brought me to Yoga Center Madrid and now to having a blog. On this blog, I not only want to share the knowledge and perspectives I have gained through my experiences, but hope to receive a flow of yoga information from readers, along with their yoga experiences.That being said, I open this blog up for comments and a flow of communication, a conversation on anything I post.
This blog will be a reflection, a resource, and above all, a collective process.
Join me!
---
Comments
8 comments for this post
Leave a Comment