Summer Retreats
We offer you a Wellness programs in the historic village of Mondariz-Balneario.
These programmes take place in the month of August and are another alternative in the range of intensives.
Take advantage of this possibility to explore your favourite styles of Yoga more deeply.
The retreat in Hotel** Residency Cemar
Hotel** Residency Cemar is situated at the entrance to the town of Mondariz-Balneario It is 30 minutes from Vigo.
The Hotel** Residency Cemar is one of those places where they make us feel at home with a relaxed and friendly atmosphere receiving from the proximity with the simplicity of their accommodations. p>
The walks with paths near the river, the swimming pool, horse riding if you prefer it or the practice of different sports in its sports fields, make this place an ideal place to take care of yourself in a simple way.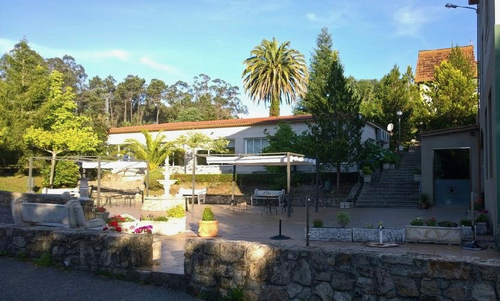 Hotel** Residencia Cemar Hotel** Cemar
We offer the retreat Mondariz-Balneario in the historic village of Mondariz-Balneario famous for its historical spa and mineral waters, giving you also the opportunity to enjoy some pampering at another hotel nearby.
This Summer
Check out our retreats taking place in Mondariz Balneario.

**** star spa-hotel where you can enjoy their services
Hotel**** Balneario de Mondariz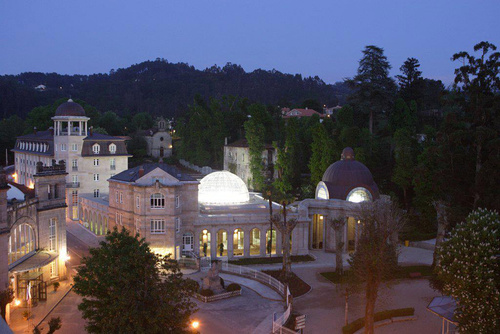 Opened in 1873, the Balneario de Mondariz was a pioneer in Hydrotherapy in Galicia and a benchmark among major European Spa Villas.
This hotel offers a selection of treatments for your wellbeing and it is 10 minutes walk from the hotel Cemar, you can make reservations for the spa treatments or their "Palacio del Agua".
A la carte Spa where you have at your disposal a professional and personalized service under the direction of the medical team.
Today it is the largest hotel complex in Galicia that consists of a spa with mineral water therapies, Galicia's first spa resort, 18 hole golf course, and restaurants where you can try typical Galician cuisine.
Today the village has a luxury spa that provides treatments with the famous mineral/thermal waters, canoeing, hiking – visits to the old spa and San Pedro's chapel are highly recommended – horse riding, cycling and golf – on the recently completed 18-hole championship course.