The Concept
A Yoga Alliance is an organization which doesn't train, test, or certify any teachers. It simply maintains a registry list of yoga teachers certified by different yoga schools.
Various Yoga Alliance
Among such organizations Yoga Formación Institute ® is a registered yoga school with both the Yoga Alliance (based in USA) and the Yoga Alliance Professionals (based in the UK). Our AIPYS graduate teachers can, if they choose to do so, become registered teachers with either organization.
RYS or RYT?
What do these two mean?
RYS is simply an acronym for registered yoga school.
RYT stands for registered yoga teacher.
We, Yoga Formación Institute, are RYS with both alliances cited above.
RYT 200, RYT 300 & RYT 500
As explained on our diploma page the graduates from our different training courses can apply for registration with either the 200, 300 or 500 hour RYT listing.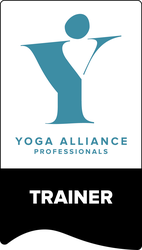 I Want to Know More
It is best to visit their websites:
See the list of the upcoming Teacher Training Programs