Germany's "Healing Garden"
Bad-Meinberg is in the Teutoburg Forest nature reserve a region of gently rolling hills, dense deciduous and coniferous forests, moors and heathland, wide-open fields and meadows that is often referred to as "Germany's healing garden".
Yoga Vidya Ashram: Yoga Retreat Centre
In the middle of this state-approved mud and mineral spa resort is 'Haus Yoga Vidya', Europe's largest Yoga Ashram Retreat and Seminar Centre. Here we offer several of our Yoga Intensives in English.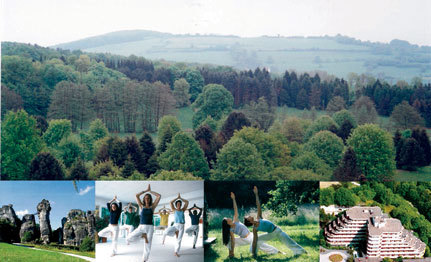 The Yoga Vidya Ashram is an ideal place to offer you our courses in a forest setting, with delicious organic food, together with like-minded people.
You May Also Interested In
Our residential training courses in: