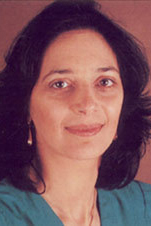 Yoga, Sanskrit and Poetry
Mira Mehta has practised Yoga since childhood with BKS Iyengar. She has a Masters degree in Classical Indian Religion and Sanskrit from Oxford and pursued postgraduate studies of Yoga texts with Professor KS Arjunwadkar. She also has a Diploma in Basic Ayurveda. She holds an Advanced Yoga Teaching Certificate from BKS Iyengar.
Yoga Expert
Mira began teaching at a young age and is known as a leading expert on Yoga with a rounded proficiency in philosophy, postures, Yoga therapy and teacher training. She has also taught extensively abroad. She founded The Yogic Path in 1999. She is the author of four books on Yoga, all published in many languages: Yoga: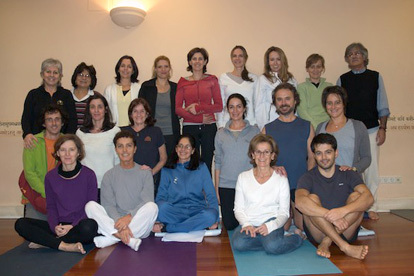 Books
The Iyengar Way(with Silva & Shyam Mehta) (1990)
How to Use Yoga; Health through Yoga(1994)
Health through Yoga (2002)
Yoga Explained (with KS Arjunwadkar)(2004)
She has also written a poetry collection, Cascade of Stars and gives workshops on poetics.
International Recognition
Mira and her brother, Shyam, were featured in 1999 on Government of India stamps commemorating yoga. Mira was listed in The Best of British Women 1993 for work in the field of alternative health.
Education
Linguistics and Anthropology (BA, London)

Sanskrit and Classical Indian Religion (M Phil, Oxon)