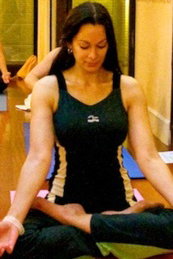 Her classes are dynamic and innovative
Nubia has a special interest in the practice and teaching of Yoga. She is a graduate of the International Association of Yoga Teachers Sananda (AIPYS) in Hatha Yoga, Ashtanga Yoga and Pilates. She studied Civil Engineering at the University of Santa Maria in Caracas.
Her dynamic Ashtanga classes, are greatly admired by her students from beginner to advanced.
Body & Mind
Nubia also teaches special classes for seniors and feels enormously gratified to see them get healthier in both body and mind.
Nubia teaches Ashtanga Yoga, Hatha Yoga and Yoga-Pilates.