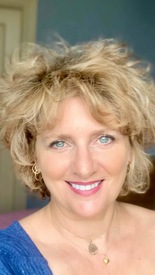 I have practiced hatha yoga since 2004. It has helped me find peace of mind, emotional balance and health. I trained as a Hatha Yoga Teacher with AIPYS, and as an Ashtanga Vinyasa Instructor in which I am currently continuing my studies to keep up updating myself continuosly.
Previously, my experience was focused for years on the professional practice of law in Madrid, where I also taught classes at a graduate college. Later, I worked as an attorney in other provinces of Spain. My natural inclination toward art channeled through music, studying music theory, singing, piano and bagpipe.
Now, Yoga has become my main activity, along with caring for my children. Yoga, through its freedom without dogmatism, without judgement, and a integral physical practice, has become a valuable tool in my ongoing journey in search of serenity, understanding, growth, awareness and balance.
I teach weekly Hatha Yoga and Vinyasa flow classes at "Yoga Center" Madrid, where I also do my personal practice. There I celebrate warmth, ease and joy, gladly teaching and caring for students, developing empathy with them and applying all the knowledge I gained, to make each session an experience of quietude, bodily exercise, confidence and wellbeing.
It is an honor for me to be part of the Yoga Center Madrid teaching team in the Teacher Training Courses.
Maria 's Class Schedule
Upcoming Training Courses