Pregnancy and Depression
1 in 4 depressed during pregnancy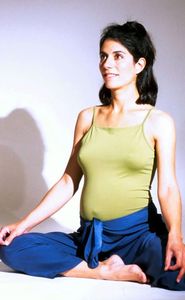 About 1 in 4 women get depressed during pregnancy and many are afrtaid to take any antidepressant medication. Now it seems that acupuncture can help even though it does not help with normal depression.
A recent study

A controlled study conducted by Stanford University on 150 depressed pregnant women tested the effect of acupuncture specific for depressive symptoms compared to acupuncture in general and to massage.
Alternatives

After 2 months, the benefits of depression specific acupunture were significant compared to the controls. Because the results were as effective as medication, it means that women do not have to just rely on drugs to alleviate their pregnancy depression.
Many women find Yoga practice helps them feel good during pregnancy; however, I do not know of any empirical data as of yet to back up my anecdotal observations.
---
Comments
0 comments for this post
Leave a Comment